We encourage you to only take requests you can accommodate to keep cancellations rare and keep your business growing. In cases where you do need to cancel, please contact your client first to let them know. Then, cancel the service from your Rover account.
Note: Keep in mind that frequent last-minute cancellations can impact your visibility in search.
Rover app
1. Navigate to your inbox and tap the Upcoming tab. Then choose the booking you need to cancel.
2. Tap the three-dotted icon in the upper right corner and select Modify booking.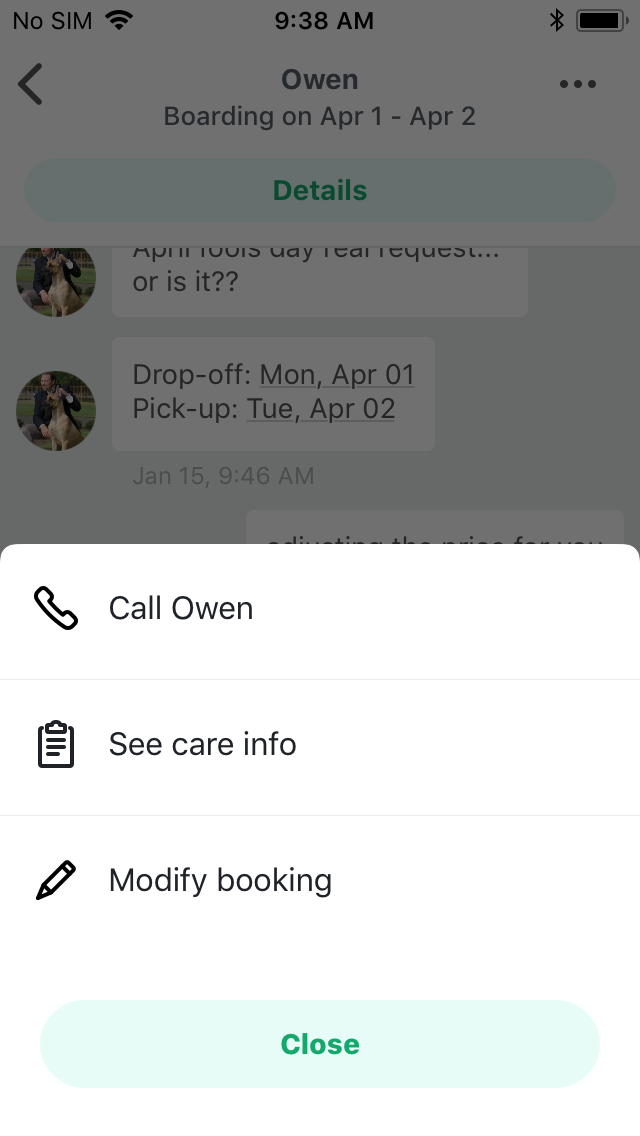 3. Tap Cancel booking.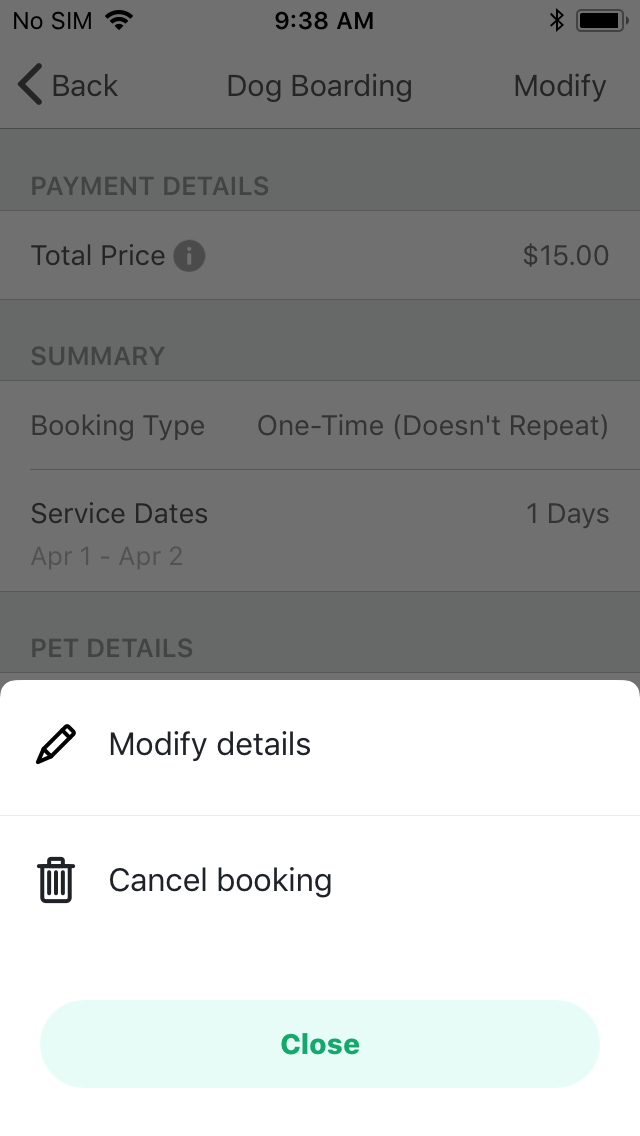 4. Select a cancellation reason from the dropdown menu.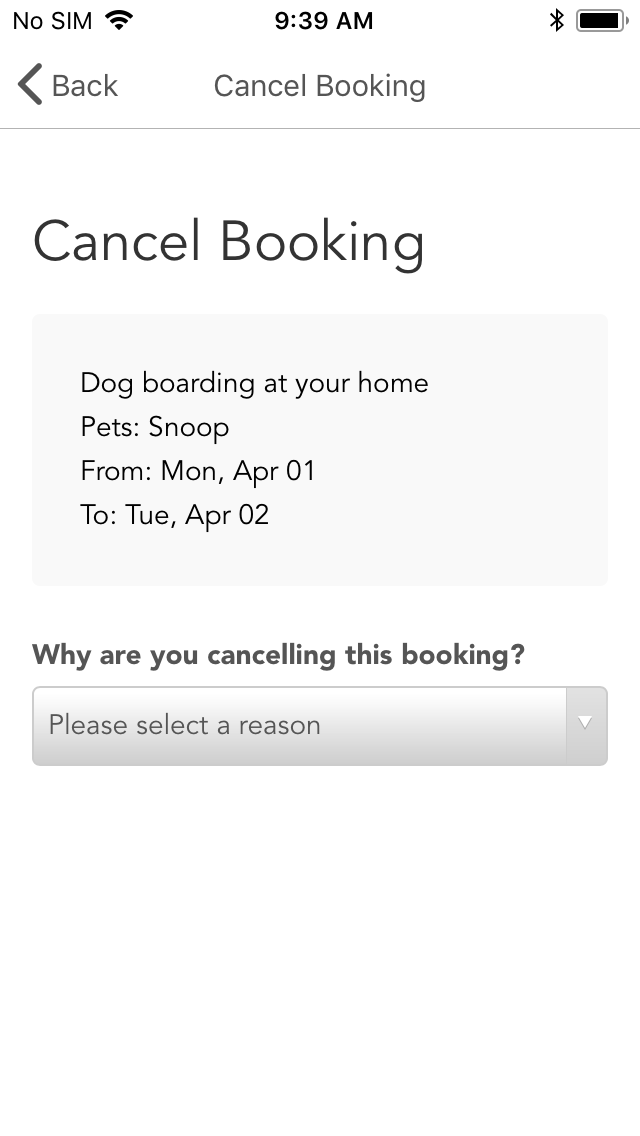 5. Review the cancellation details and write a message to the owner explaining why you need to cancel. Tap Cancel booking to finalized your changes.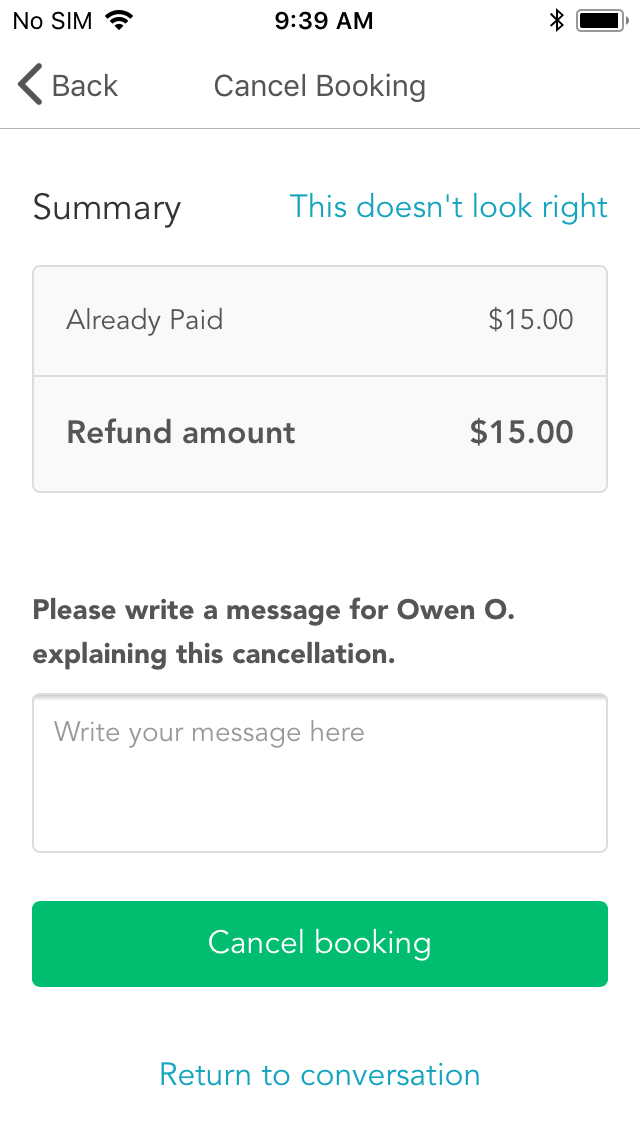 Computer
1. Navigate to your Inbox by selecting the envelope icon.

2. Select the Upcoming Stays tab and then select the request you want to cancel.

3. Once the booking is open, locate the gray box that lists the service details. Select Cancel booking.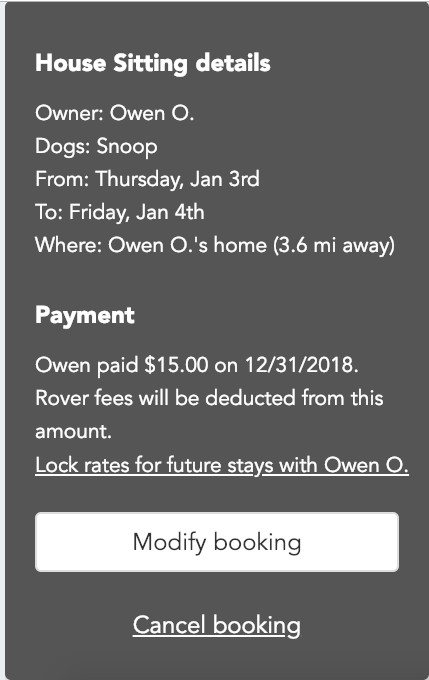 Specify whether you'd like to cancel all future services for this booking.



Select a cancellation reason from the dropdown menu and include details about why you're canceling. Confirm your changes to complete the cancellation request.
Important: If you're canceling within seven days of an upcoming stay or within 14 days of a holiday, your account may be subject to account review. For more information about Rover's cancellation policy for sitters, please read our Terms of Service.