Note: If your sitter requested to cancel this booking, then they need to cancel from their account. Please contact them via Rover Messages.
We get it—sometimes plans change and you may need to cancel a booked service. You can cancel an upcoming booking directly from the Rover app or your computer. Check out the instructions below.
iOS/iPhone
1. Navigate to your inbox and tap the Upcoming tab. Choose the booking you need to cancel.
2. Tap the three-dotted icon in the upper right corner and select Modify booking.
3. Tap Cancel booking.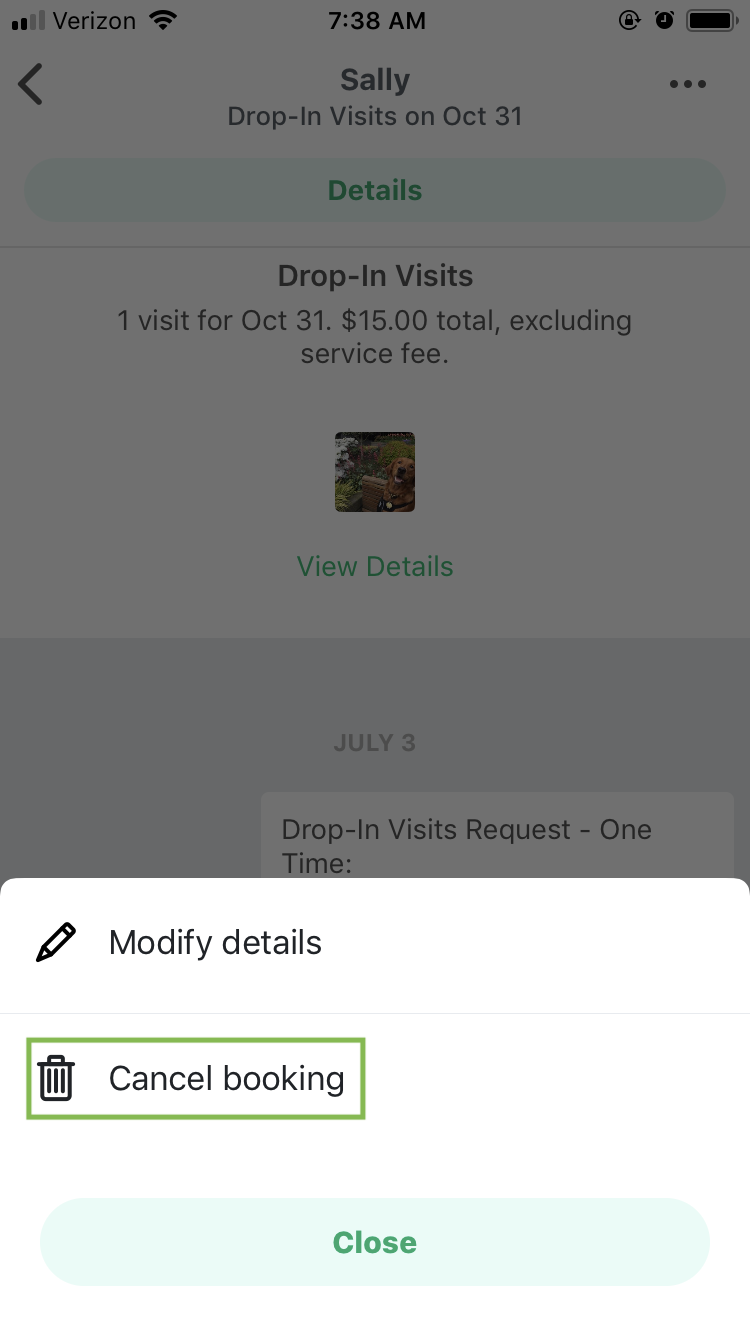 4. Select a cancellation reason from the dropdown menu.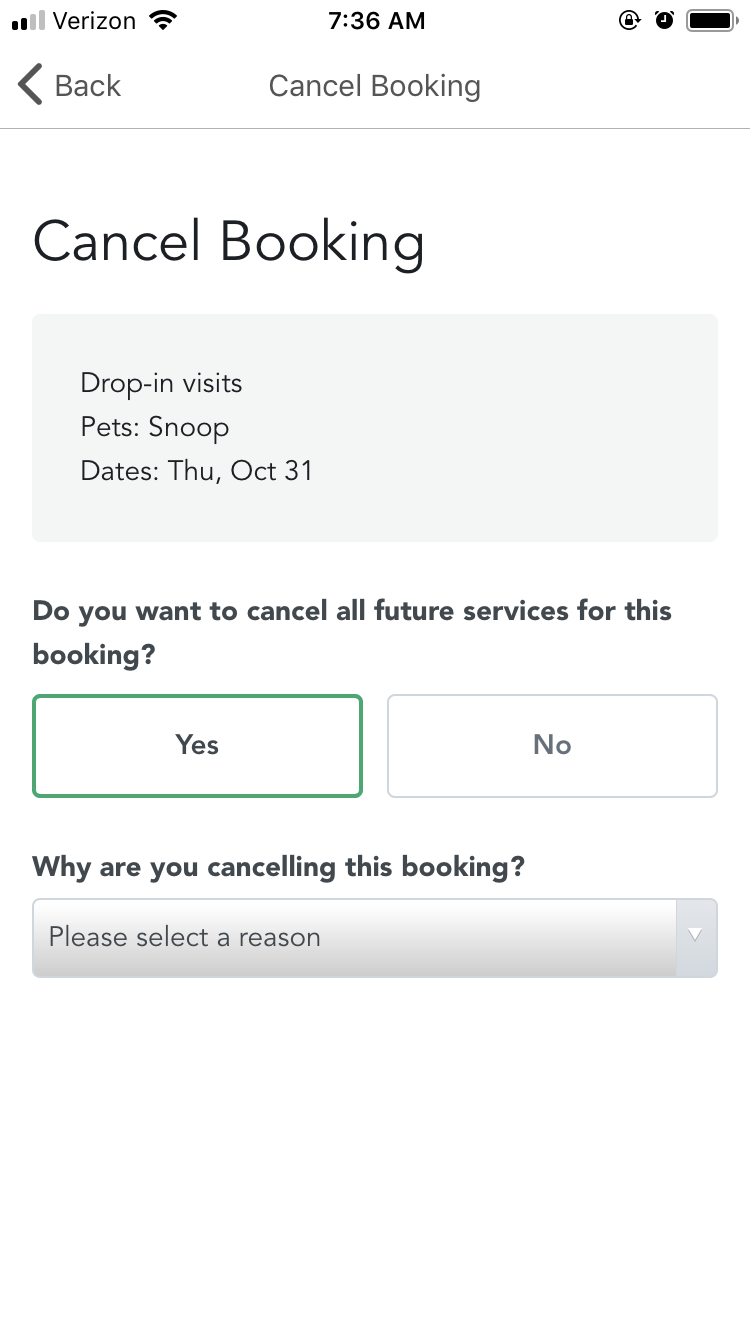 5. Review the cancellation details and write a message to the sitter explaining why you need to cancel. Tap Cancel booking to finalized your changes.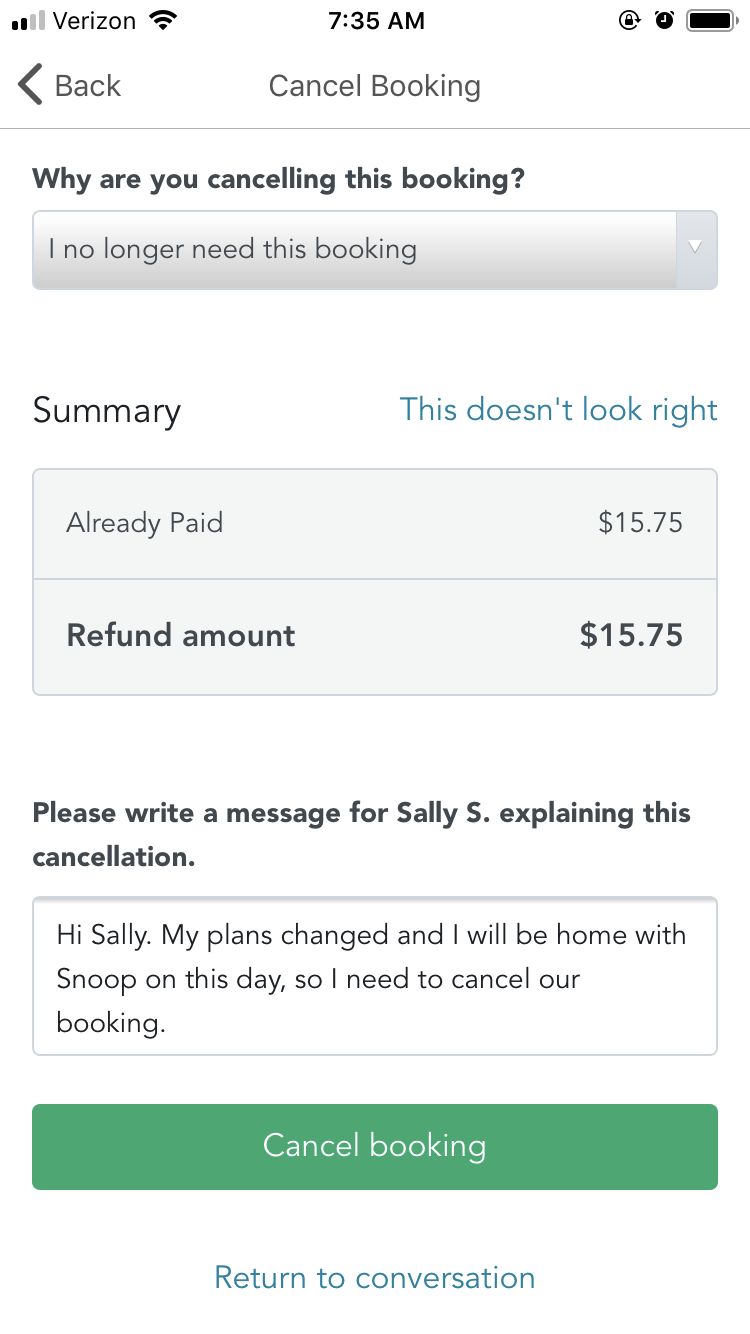 Computer
To cancel a booking from your computer:
1. Navigate to your inbox by selecting the envelope icon.
2. Select the Upcoming Stays tab and then choose the request you want to cancel.
3. Once the request is open, locate the gray box that lists your service details. Select Cancel booking.
4. Use the dropdown menu to select a cancellation reason. Confirm your changes.
Refunds
Depending on the sitter's cancellation policy, you may receive a full or partial refund. Refunds will be issued back to the original form of payment within 1 - 3 business days from the date you or the sitter canceled the request.
Note: Refunds may take longer depending on your bank's processing times.
Related articles