Don't worry—it's not too late. If you need to offer a client a partial refund after booking, you can send a stay modification request right from your Rover inbox for any upcoming or current booking. Here's how:
1. Navigate to your Inbox by selecting the envelope icon.
2. Select the Upcoming Stays tab and then select the request you need to modify.

3. Once the request is open, locate the gray box that lists your service details. Select Modify booking.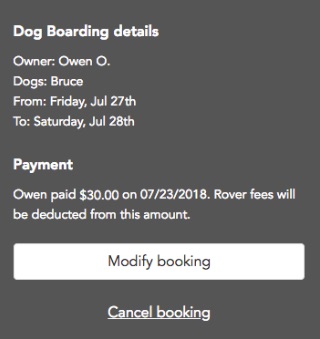 Under

Why are you modifying this booking

select either "the owner's plans changed" or "my plans changed."

5. To offer your client a flat refund, beneath the Extras and Adjustments section, type a minus sign (-) then enter in the amount you would like to refund in the Increase or decrease the cost of this booking box.
If you'd like to reduce the nightly/daily rate of the booking, simply update the price in the Rates section instead.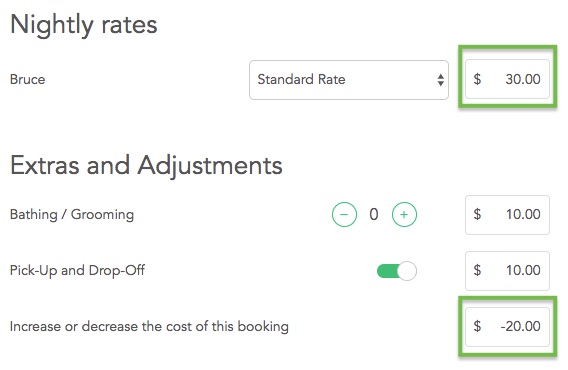 6. Once you've adjusted the booking, review changes in Summary, write a short message to the owner explaining the updates, then select Request Owner Confirmation.
7. The request will then be sent to the owner to confirm. They'll have up to 72 hours to confirm the modification. Once the modification is confirmed, both you and your client will receive a confirmation email and your client will be refunded.
If you need to refund a past booking, contact Rover Support for assistance.