Welcome to Rover! Signing up as a pet owner is free and gives you access to our network of over 200,000 pet sitters and dog walkers from coast to coast who can't wait to watch your dog. To create a Rover account, follow these simple steps:
1. Go to Rover.com and select Sign Up in the upper right corner of your screen.


2. You'll have the option to sign up either with Facebook, Google or your email address.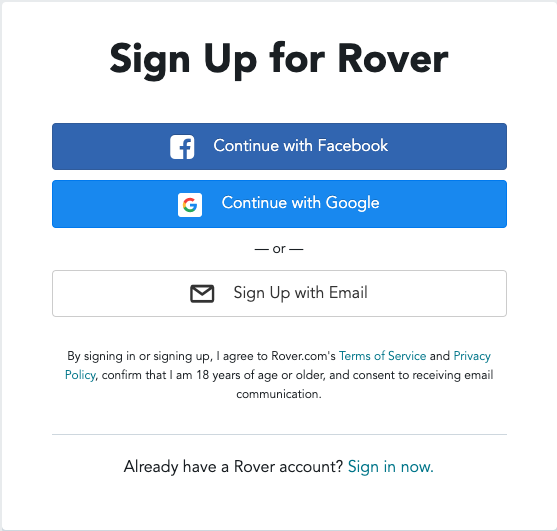 3. Be sure to take a look at our Terms of Service before continuing.
4. Fill out our simple form. You're all set!
Looking for virtual training sessions for your dog? Visit GoodPup to find professional trainers ready to work with you and your dog.
Interested in being a sitter or walker? Get started on your sitter profile here.